DPD UK adds 1,000 Ford E-Transits to green fleet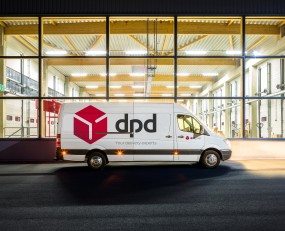 DPD UK has agreed a deal with Ford for 1,000 E-Transit vans in 2022, which will take DPD electric vehicle (EV) fleet to over 2,500 in total.
DPD UK announced the deal at Fully Charged Live, the clean energy and electric vehicle show at Farnborough, where a DPD liveried Ford E-Transit was centre-stage on the DPD eco-exhibition stand.
DPD UK has purchased the 3.5 tonnes, 135kwh, long wheelbase version with 12.4 cu m of load space.  The vans will operate from depots across its UK network and DPD will take delivery of the first E-Transits in May 2022. 
The Ford E-Transit order is part of the DPD pledge to be 'the greenest delivery company on the planet'.  In addition to running over 2,500 electric vehicles in the UK, DPD has also invested in a series of innovative recycling and circular economy initiatives.
Source: DPD