DPD supports Swiss SMEs with express deliveries and offers protective masks to start-ups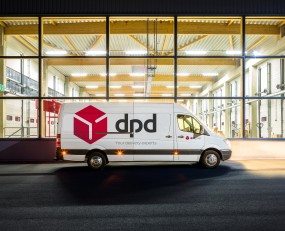 In support of Dein.Deal.ch and 3M Group's collaboration, DPD has provided six delivery vehicles with specific signage and reserves a dedicated delivery fleet for DeinDeal.ch for mask deliveries to Swiss SMEs. The collaboration is supporting small- and medium-sized enterprises and has sold around three million protective masks to SMEs, i.e. garden centres, hairdressers and dentists, for safe re-openings. Masks are delivered directly to SMEs from warehouses and companies receive them no later than the day after their order.
Since 2016, DPD has been a partner of Venturelab and sponsor of the Swiss Startup Champions. As part of this partnership, DPD is offering 5,000 FFP2 masks to Venturelab. These masks are distributed to start-ups specialising in advanced technologies that need masks to be able to keep working.
 "It's our responsibility not only to ensure basic supply, but also to support start-ups and SMEs in Switzerland. We give pride of place to the idea of partnership, that's why we support our customers and partners as soon as we can" says Tilmann Schultze, CEO of DPD Switzerland.
Source: DPD