DPD opens new parcel sorting centre in Aichach near Augsburg, after a €45m investment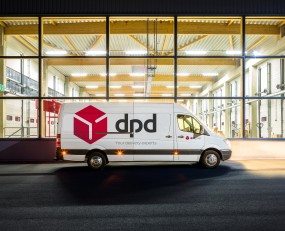 DPD has opened a new parcel sorting centre in Aichach near Augsburg. The company has invested €45m to build a new depot, covering 53,500 sq m, in the "Eight 300" business park of the city of Aichach and the municipality of Dasing. In a first start-up phase, 36,000 parcels are handled on site every day. When finished, the parcel sorting centre will then be able to process up to 93,000 parcels. With the opening of the new depot, the old location in Augsburg will be closed; while sorting centres in Neufahrn in the east and Nuremberg in the north will be supported by the Aichach facility to meet growing demands.
Thomas Ohnhaus, Chief Operating Officer (COO) at DPD Germany, said "As a result [of the new centre], we are well prepared for the continuous growth of e-commerce. When setting up our new depot, we focused on sustainability and innovation. For example, we have created an excellent infrastructure to use electric vehicles here at the site in the future".
Together with LIST Bau Bielefeld, DPD has built a logistics area with four loading halls, an unloading hall and a separate three-story office building spread out over 30,000 sq m. In addition, DPD Germany committed itself in 2012 to a completely climate-neutral package transport.
The new building in Aichach initially serves the same delivery area as the previous Augsburg depot. In view of the developments within the CEP industry, the capacities there were no longer sufficient to process the steadily growing package quantities.
Source: DPD