DHL Supply Chain prepares for an anticipated surge in e-commerce demand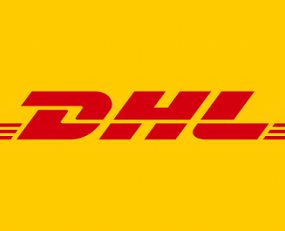 DHL Supply Chain has announced it is preparing for an anticipated surge in demand in the fourth quarter of 2020 by hiring additional workers and leveraging its investments in technology and infrastructure to support customers. The company has stated it plans to hire 7,000 associates through the end of 2020 to meet demand fuelled both by the peak holiday shopping season and the response to the COVID-19 pandemic.
"This year, with an accelerated shift toward e-commerce, non-retail industries potentially seeing a resurgence in pent-up demand, and consumer goods and life sciences and healthcare companies continuing to ramp up their production capabilities, many of our customers are facing their most unpredictable fourth quarter ever. DHL Supply Chain's investments are aimed at providing them with both the operational certainty and the flexibility that they will need to adjust their supply chains to meet consumer demand," said Scott Sureddin, CEO, DHL Supply Chain North America.
DHL Supply Chain has announced a number of investments in technology and infrastructure in 2020 that are targeted in particular at the retail and life sciences and healthcare industries. In March, it expanded its fleet of LocusBot collaborative robots to 1,000, aiming to boost productivity and throughput, primarily in its retail and life sciences and healthcare operations. In June, DHL Supply Chain announced an investment of $60m in its life sciences and healthcare network, building on a $150m investment that it committed to the sector in 2019. The company also established a dedicated e-commerce sector this year to strengthen its operational and commercial focus on the segment and to support customers who are building out new online and omnichannel offerings.
While contributing to a shift in volume dynamics and channels to customers across all industries, the COVID-19 pandemic has also added a new layer of operational complexity to this year's peak season. DHL Supply Chain has been forced to make a number of adjustments within its facilities to allow for the proper social distancing to keep the increased number of associates safe. The use of collaborative robots and digitalisation in many of the company's operations will help to ensure that safety protocols are followed even with higher volumes. DHL Supply Chain's Operations and Engineering teams in North America have also taken steps to redesign existing infrastructure and processes and to build out additional capacity to handle the upcoming peak.
Source: DHL