DHL develops new technology capabilities for Life Sciences and Healthcare Logistics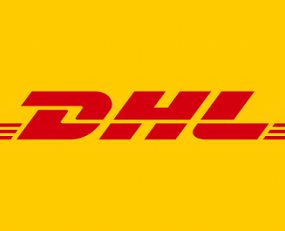 DHL Global Forwarding has announced a series of technology enhancements to its Life Sciences and Health Care logistics services designed to meet the pharmaceutical industry's evolving shipping needs. From the disruption in logistics prompted by the COVID-19 pandemic to the increasing regulatory requirements for the shipment of life science and healthcare commodities globally.
The set of comprehensive technology enhancements includes improvements to three key Life Sciences and Health Care offerings: 
Lane Risk Assessment 2.0. Since launching its Lane Risk Assessment tool in 2016, DHL has continuously improved its methodology, regularly incorporating new Critical to Quality (CTQ) risk factors essential in the transportation of therapeutic compounds. To continue supporting clients and abide by the growing regulatory demands for risk assessment data reporting, DHL has designed a new iteration of the tool, drawing on the expanded collection and incorporation of new data from IoT devices and sensors. The new tool incorporates expanded risk factors, such as extreme ambient weather data, pharmaceutical trade lane certifications for ports, and updated packaging profiles. Additionally, access to a pseudonymised data pool claims to allow customers improved benchmarking capabilities vis-a-vis industry peers.
Digitised Standard Operating Procedures (SOPs). DHL has worked with one of the world's largest biopharmaceutical companies to extract critical to quality elements from traditional SOP documents, creating an integrated one-page digitised product that provides customers key statistics required for continuous improvement analyses. By optimising the data extraction process and implementing searchable tools through filter functionality, the digitalised SOP reduces the time required to find information and conduct streamline gap analyses for missing SOPs or trade lanes.
New LifeTrack User Interface. The dedicated temperature-controlled shipment tracking portal provides cold chain customers access to near-real-time data analytics, digitised SOP information, and the new Lane Risk Assessment tool. The interface provides expanded functionalities including the ability to message a DHL Life Sciences and Health Care expert directly. On the new LifeTrack portal, DHL LifeConEx and Thermonet customers will be able to access more advanced data analytics and reporting functionalities, while LifeConEx customers will have access to pseudonymised temperature data, helping them to speed up trade lane and packaging qualification times and expediting the delivery of products to markets.
Source: DHL