DFDS sets up office in Lithuania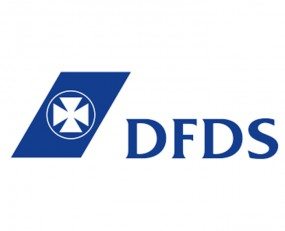 DFDS is setting up a road service office in Vilnius, Lithuania to offer customers road transport of part and full loads to and from the UK. It will also offer a faster service between Lithuania and Germany, Italy and other countries as well as providing transport of special cargo.
Lars Thorsen, head of DFDS' logistics business in Lithuania, confirmed, "In conjunction with our own ferry routes, we will be able to pick up a load from a customer in Lithuania on Friday and deliver it to recipients throughout the UK on Wednesday."
The transport centre partners in the UK are located in Basildon, to the east of London, and in Kettering in the heart of England.
Thorsen added that DFDS hopes to be able to provide transport from Klaipeda, Lithuania to Hamburg, Germany on a next-day basis. Later in the year, DFDS expects to be able to offer customers transport to and from Italy, based on DFDS' established road and rail services in the region.
Mindaugas Ramaška, Commercial manager of DFDS' logistics business in Lithuania, commented, "Our main service will be transport of part loads. However, at DFDS we do have the equipment and expertise in moving full loads as well as various types of special and oversized cargoes."
Source: DFDS