CMA CGM partners with BigCommerce for end-to-end e-commerce solutions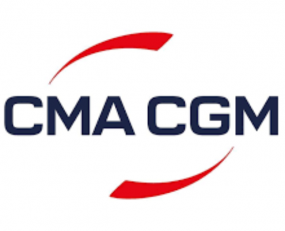 BigCommerce, an Open SaaS e-commerce platform, the CMA CGM Group, and subsidiary NewOxatis, a publisher of e-commerce solutions, has announced a strategic partnership which aims to enable thousands of NewOxatis' merchants to build digital storefronts powered by BigCommerce. With the "NewOxatis powered by BigCommerce" product, the enterprise partnership provides NewOxatis merchants with access to what CMA CGM describes as best-in-breed technology, preeminent tech and agency partnerships, and cross-channel expansion so they can create powerful online consumer experiences.
The start of the Covid-19 pandemic heralded a noteworthy shift to online shopping and has resulted in a significant boom to e-commerce markets in the Eurozone. CMA CGM states that B2B and B2C businesses that seek to create or expand their digital storefronts can leverage NewOxatis' 20 years of expertise and BigCommerce's proven array of native e-commerce capabilities and rich partner ecosystem to digitalize with a scalable, high-functionality platform.
The partnership aims to equip merchants with a new online sales channel that is fully integrated with information systems, uses ERP and product information management (PIM) software, along with CRM and marketing tools. Additionally, it plans to offer a full e-commerce website design service and digital marketing solutions, such as search engine optimization (SEO) and advertising with Google Ads to enhance clients' online presence so they can reach new target audiences and grow their sales.
From this partnership CMA CGM looks to accelerate its digital transformation. By investing in R&D, and specifically in IoT, artificial intelligence and blockchain, the Group hopes to develop more innovative and more secure solutions to improve the experience of users, be they customers or staff members.
Source: CMA CGM