CMA CGM Group orders two Boeing 777 Freighters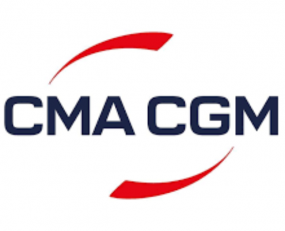 Boeing and CMA CGM Group have announced the purchase of two new Boeing 777 Freighters to support the Group's expansion into the air freight market. Boeing provides more than 90% of the worldwide dedicated freighter capacity, including new production and converted aircraft. The Group hopes that the purchase will assist its aim in providing its customers a complete range of transportation and logistics solutions.
This is the first direct order that the Group have made for its air freight division. With a range of 9,200 km, the 777 Boeing Freighters can carry a maximum payload of 102 tonnes. The Group hope these characteristics will enable CMA CGM AIR CARGO to make fewer stops and reduce landing fees on long-haul routes.
CMA CGM Group launched its dedicated air freight division, CMA CGM AIR CARGO, in February 2021, and commenced commercial operations in March. The company stated that CMA CGM AIR CARGO represents a major new component of the CMA CGM Group in both operational and commercial terms. According to CMA CGM, the division is a new milestone in the Group's strategic development into logistics.
Source: CMA CGM