Clipper partners with Segura for supply chain mapping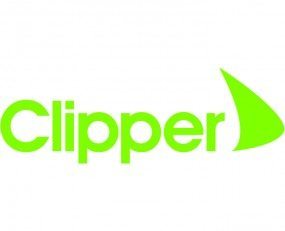 Clipper Logistics has partnered with Segura, a platform for next-generation supply chain transparency. The partnership will allow Clipper to proactively monitor the performance of its suppliers within key sustainability and governance pillars, within a multi-tiered supply chain.
Supply chain interruption remains a potential risk to businesses globally, and mitigating this risk is vital to the sustainability of ongoing performance. Clipper has partnered with Segura, following a proactive review of potential mitigators, and opted for a platform which looks to assure transparent, sustainable, and ethical trading, through supplier onboarding, multi-tier supply chain mapping, and detailed reporting.
Segura primarily delivers their supply chain mapping and visualisation solution to retailers and brands, creating a 'chain of custody' by order, capturing up-to-date compliance information and delivering transparency across the entire supply chain. In addition, Clipper has worked closely with Segura to further enhance their solution, enabling Clipper to manage its internal health and safety systems and objectives, alongside its ethical trading and emissions due diligence.
Head of Sustainability & ESG at Clipper Karen Leppard commented: "As supply chains become more global and complex, and data reporting alongside legislative requirements increases, it is vital to have access to real-time, accurate information. Segura enables us to provide our stakeholders with increased confidence in supply chain transparency. In the current climate, where legislative compliance and enforcement is imperative, Segura's ability to capture and enable us to monitor our emissions and understand human rights adherence is of the utmost importance. Understanding impacts and opportunities associated with environmental and geopolitical events in the wider supply chain through Segura will be of huge benefit not only to us, but our customers as well".
Segura looks to provide a holistic view of the entire supply chain. Customers can actively mitigate and map the risk of supply chain interruption, including environmental factors and those potentially caused by unethical practices. Clipper is currently in the process of inviting service providers to the platform and sign-up in agreement with their global business standards. Clipper customers are also able to benefit from working with Segura in order to further mitigate any supply chain risks that arise through order management of raw materials, components and services.
Founder and President of Segura Peter Needle added: "Segura's real-time and continuous due diligence throughout the up and downstream supply chain can support the reduction of lead-times and waste, helping customers to achieve specific ROIs."
This partnership forms part of Clipper's broader sustainability goal to be carbon net zero by 2035, which most recently includes the launch of full-electric Volta Zero trucks in partnership with The Crown Estate, in an effort to de-carbonise and consolidate deliveries for London's Regent Street Retailers.
Source: Clipper Logistics