UPS struggles with continuing high demand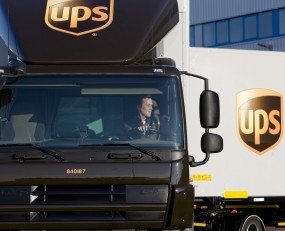 UPS has been caught again in the growth conundrum of higher demand for less profitable services. The Atlanta based giant had a good third quarter, with the results showing "consolidated revenue of $21.2bn, a 15.9% increase over the third quarter of 2019. Consolidated average daily volume increased by 13.5% year-on-year. Net income reached $2.0bn for the quarter, 11.8% above the same period in 2019, or 10.7% on an adjusted basis. Operating profit totalled $2.4bn, up by 11.0% compared to last year's third quarter, or 9.9% on an adjusted basis".
The good news was that in the core 'Express' business revenue was up by 15.9% year-on-year, driven by a 13.5% increase in volume. The core 'US Domestic' business saw a 15.5% increase in sales due to a 13.8% increase in demand. In particular, the 'Ground' service saw a 15.5% rise in volumes. Yet despite this, operating profit fell by 9.7%, to $1,098m in the 'US Domestic' business. In contrast 'International Express' operational profits rose by 44.8%, to $966m. So 'International' is almost as profitable as 'US Domestic' despite the latter having more than three times the sales.
Fortunately, other parts of the UPS Group continue to perform. Notably in 'UPS Supply Chain & Freight' where revenue was up by 16.5% and operating profit climbed by 22.0% to $229m. It might be expected that this was driven by the division's pharmaceutical logistics business, but UPS emphasised a recovery in both freight forwarding and in 'less-than-trailer-load' trucking. Freight forwarding is benefitting from the high freight rates out of Asia.
Once again UPS presents a picture of strong demand for its services but an uneven ability to make money from that demand. The performance of the 'International Express' business is impressive but only highlights the difficulties of managing the cost base of the 'US Domestic' business and the apparent difficulty of driving up rates despite strong demand. This is a strategic issue for UPS and one that it has been wresting for several years.
Source: Transport Intelligence, October 29, 2020.
Author: Thomas Cullen