UPS still sees profit growth in lower demand environment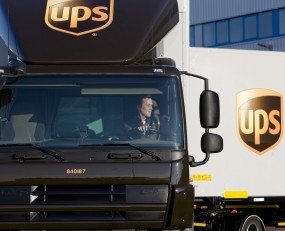 In the third quarter of 2021, UPS continued on its trajectory of focussing on profits and not market share. Under GAAP definitions, the company saw Q3 operating profit jump by 22.6% year-on-year to US$2.9bn, whilst revenue increased 9.2% to $23.2bn.
In the case of the core US Domestic business, consignment volume actually fell slightly, with B2C (Business-to-Consumer) volumes down 8.6% although in compensation B2B (Business-to-Business ) volumes rose 6.8% year-on-year. Yet revenue was up 7.4% and operating profit rose $309m to $1.098bn on the back of a 12% increase in revenue per piece and an operating margin of 1.4% to 10%. This climb in profitability even bucked 5.8% higher labour and fuel costs. The fall in volume is probably a reflection of lower e-retail activity related to COVID-19 conditions.  
International Express did not see quite the rise in operating profits as compared to US Domestic, with an $85m increase to $1.051bn. This was despite a 15.5% increase in revenue to $4.7bn. The huge operating margin of 23.5% was slightly lower, possibly due to increases in costs and some reluctance by customers to fully absorb higher fuel costs. This is a little surprising.
In contrast, the 'Supply Chain Solutions' business' performance accelerated, with a 46% jump year-on-year in profits to $299m that UPS said was driven by "all major business categories contributed to profit growth, led by Forwarding and Logistics". For a logistics business, profit margins seem quite high at 10.3%, although it should be noted that these are first results without UPS Freight in them. Presumably forwarding is benefitting from the extraordinary market conditions, whilst the pharma orientated contract logistics is still seeing elevated demand.
These numbers describe a continuing, successful strategy of focusing on profits rather than volume growth, something which is always of note in logistics businesses. One of the questions that might be asked, however, is where is the less profitable business going? Is UPS simply able to demand higher prices from customers, something which the falling volumes in the US suggest is not the case or is certain categories of business going elsewhere? Whatever is the answer, the ability to set prices in a falling or flatish market is always attractive.
Source: Transport Intelligence, 28 October 2021
Author: Thomas Cullen