UPS continues to struggle with labour costs in the face of strong demand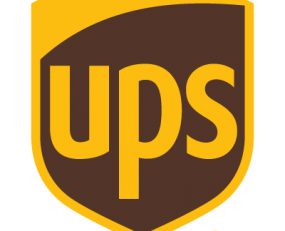 The results of UPS for the first half of 2018 portray a familiar condition. Although parts of the company have done quite well, notably Supply Chain and Freight, it is suffering from the continuing issue around labour costs and the need to improve 'last-mile' productivity.
Revenue for the business generally was buoyant. For the whole company revenue for the half-year (Ended June 30) was $34.5bn, a year-on-year growth of 10%. Revenue growth for the core US 'Domestic Package' was 6.8% but the smaller 'International' and 'Supply Chain and Freight' business grew by 14.3% and 15.9% respectively.
In theory the economies of scale from higher volumes ought to have driven profits higher. To a degree this was the case in 'International', but profits crashed by 23.1% at 'Domestic Package'. This is all the more noticeable due to what appears to be an attractive mix in terms of market growth. Demand for the 'Next Day Air' service was up by 5.5%, whilst overall demand rose by 3.6% over the six months.
Overall the company saw operating profit fall by 9.9%, this negative direction entirely due to a 23.1% fall at US Domestic package, a fall of $550m on the profits made in the first half of 2017.
The reason for this is clear from the accounts. Operating expenses grew by 12.6%, with wages and pension up by 8.9% but 'other' was up by 18%.
The 'other' appears to be the $263 million of the 'transformation strategy' costs, which is largely a voluntary early retirement programme and has cost the US Domestic Package business $196m over the half year. In contrast the 'International' and 'Supply Chain and Freight' businesses only paid $36m and $31m respectively.  
The good news was that 'Supply Chain and Freight' had a good half-year, with even the freight forwarding division seeing a 23% increase in revenue to complement the long-term trend at UPS of growth from its pharma logistics business.
These results are a familiar story not just from UPS but other large internet-retailing driven logistics businesses. Demand is strong but the issue of labour costs is complex and, if not managed well, will savage profits. UPS continues to struggle with this.
Source: Transport Intelligence, July 26, 2018
Author: Thomas Cullen