Stef remains on track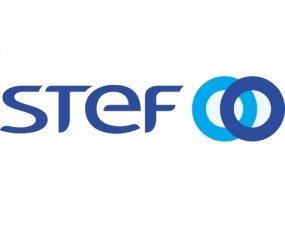 Stef, a French temperature-controlled logistics provider with a market cap of €868m, released another encouraging quarterly trading update on 28 April, which confirmed that its business is on the right track, as we recently argued.
Total reported turnover in the first quarter (Q1) was marginally lower at -0.3% year-on-year "due to selective arbitraging which has affected our customer portfolio in the out-of-home catering market and to the impact of lower fuel prices".
In 2015 the company's top-line stood at €2.8bn. However, in its latest quarterly update, Stef didn't provide details on underlying profitability, earnings or any other financial metrics rather than sales.
Adjusted for fuel prices, the core transport and logistics operations grew at 3.5% in Q1. The GEFA unit, which only became consolidated on its accounts in Q2 in 2015, contributed €800,000, but other than that only minor changes at corporate level occurred in its Logistics France (LF) unit.
Stef said that in November it teamed up with Norfrigo, merging some warehouses activities that are now owned by a joint venture in which it has a 38% stake. The loss of revenue from the de-consolidation of these assets was €0.6m in Q1 2015.
Following the internal reclassification of its domestic transport and logistics activities, all the financial data for Q1 2015 was restated at the beginning of this year. However, Stef said the positive contribution to the turnover of the Transport France (TF) unit was minimal (€2.2m) in Q1 2015.
TF returned to growth, with a 0.9% increase in volumes hauled by the transport network. It benefited from strong momentum in the seafood and frozen products segments in anticipation of the Easter break – but, for the second consecutive year, TF was impacted by lower fuel prices, with "a €7m negative effect during the quarter," the group said.
Meanwhile, LF continued its solid performance with 4% growth for the quarter.
"The frozen storage business is up 7.4%, with a 2.9-point increase of its occupancy rate over Q1 2015," Stef noted, adding that just-in-time flows of refrigerated products for the mass retailing market rose 4.7% and remain a growth driver.
In its previous trading update, dated 17 March, it said it had benefited from "the rebound of food consumption in the Eurozone, after three negative years", which boosted its refrigerated and frozen goods business.
The company's international operations also seem to have performed according to plan. Stef Italy saw a 4.2% increase in sales, while Stef Benalux saw revenues up 6.7% thanks to increased volumes in the Netherlands.
Finally, Stef's maritime unit experienced a more downbeat period, although summer bookings "remain on a positive trend".
The group noted that "the beginning of the year was fairly eventful on the Corsica route, with the emergence of new operators and a blockage of vessel traffic for several days".
"Consequently, freight business is down 9.1% at La Meridionale, partially offset by an 8.1% increase in passenger traffic," it said.
Source: Transport Intelligence, 4th May 2016
Author: Alessandro Pasetti