SingPost prepares US exit as e-commerce headwinds bite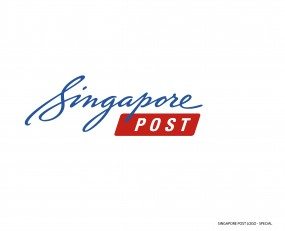 SingPost's annual results to the end of March 2019, which were released this week, were a mixed bag, to put it mildly.
Revenues rose 2.9% to S*$1.55bn from S$1.51bn one year earlier, largely thanks to modest growth in its core Post & Parcel division, while the small property unit also marginally contributed to that annual growth rate.
However, operating expenses grew at a steeper pace (+3.7%) than sales, pushing down operating income to S$136m from S$146.8m in the prior year (-7.2%).
Moreover, impairments stemming from its ailing US e-commerce assets, which are on the block, also hindered performance and were a major blight on its results, which in turn is leading to a strategic U-turn.
Net profit attributable to equity holders, it said, declined by 86% to S$19m, mainly due to one-off impairment charges associated to US activities, but as usual in the past it reported much stronger adjusted group numbers – which showed that underlying net profit declined only 5.8% to S$100.1m, excluding the impact of exceptional items and other one-offs.
"Excluding the US businesses, underlying net profit would have closed 15.8% higher for the full year," it noted.
Specifically, it recorded a total impairment of S$98.7m associated to the carrying value of TradeGlobal, which it defines as an "end-to-end e-commerce provider", and e-commerce solutions operator Jagged Peak, "comprising the balance S$67.6m for goodwill and intangible assets, and the balance S$31m for property, plant and equipment".
Given unfavourable market conditions, SingPost will continue to focus on its "strategic competitive advantages in Southeast Asia and Asia Pacific" while exiting the US, where just 12 months ago, according to chief executive officer Paul Coutts, the plan – based on the "next phase" of a global strategy – was to "integrate and scale" its e-commerce units.
Elsewhere, its convoluted financial statements show modest leverage, although operating cash flows after working capital adjustments were significantly lower on a comparable basis, down to S$152m from S$198m for the year.
Its divisional break-down provides little relief.
Core Post & Parcel revenues (~ 50% of group turnover) rose 4.1% to S$764m, driven by strong international mail revenue growth, "with higher cross-border e-commerce-related delivery volumes", while loss-making logistics activities, which were responsible for about one-third of total turnover, recorded flattish sales.
As part of logistics, its freight forwarding business saw "higher revenue due to an increase in freight rates" which was offset by the "the exit of unfavourable customer contracts for Quantium Solutions", and unfavourable currency movements for CouriersPlease, a specialised metropolitan parcel delivery business.
Finally, its eCommerce unit (~ 16% of total revenues) also shrank, as it continued to face the aforementioned challenges in the US "in the midst of intensifying competitive and cost pressures, and an increase in customer bankruptcies in the industry," which led to widening unit losses to S$51.9m for the full year.
*S$=$0.73 / S$=€0.65
Source: Transport Intelligence, May 9, 2019
Author: Alessandro Pasetti