SingPost lays the foundations for e-commerce growth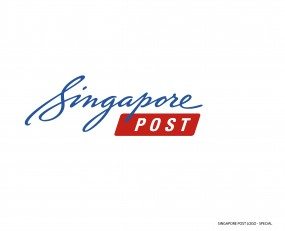 SingPost enjoyed revenue growth of 8.6% in the year ended March 31, its annual results revealed on Friday, 11 May.
Group sales grew to S$1.46bn from S$1.34bn in fiscal 2016, and, notably, there were no impairment charges weighing on its reported income.
That is the reason behind a surge of 288.9% to S$115.5m in "total profit" — a measure that excludes earnings from non-controlling interests. However, on a comparable basis, once one-off charges are excluded, earnings were lower, with underlying net profit down 9.2% to S$104.9m.
(In an earnings release, the company said that "excluding exceptional items, underlying net profit rose 11.9% on stronger performance of Postal, eCommerce and Property segments", but it is unclear how that growth rate was calculated, based on the information contained in its annual results.)
Its cash balances were in good order, given its funding requirements, while operating cash flow was stable, both before and after working capital adjustments. After taxes, net cash flows stood at S$198m (essentially flat on a comparable basis), while heavy capital requirements (capex) dropped significantly, freeing up cash flows which allowed it to borrow less (S$320m) than in the previous year (S$537m).
It said that annual free cash flow "grew to S$136.1m, from S$0.3" thanks to reduced capex, "following the completion of the Regional eCommerce Logistics Hub and SingPost Centre retail mall".
Dividends were much lower at S$45m against S$119.5m on a comparable annual basis, but in the previous year its financing cash flow was boosted by S$189m of proceeds from the issuance of stock.
Its postal unit grew sales by 15% to S$625.9m (+18.2% in the fourth quarter), while logistics activities — with S$663m of sales SingPost's largest revenues contributor — grew 4.3% annually (+2% in the fourth quarter). Only the smaller e-commerce division disappointed, with annual sales down 0.3% to S$265.6m, although in the typically favourable fourth quarter, turnover rose by 15.7%, up to S$65.3m.
Revenue growth was boosted by "eCommerce-related activities across the Postal and Logistics segments," the group said.
Chief executive officer Paul Coutts noted that "SingPost is well positioned to benefit from the strong growth in global e-commerce and last mile deliveries as we progress to the next phase of our strategy."
He added: "We continue to execute on our transformation and build on our partnership with Alibaba in e-commerce. We are integrating and scaling our eCommerce businesses in the US and Southeast Asia, as well as the rest of our overseas operations, and optimising the cost structure of the SingPost group."
Source: Transport Intelligence
Author: Alessandro Pasetti