Royal Mail sees static revenue for past 9 months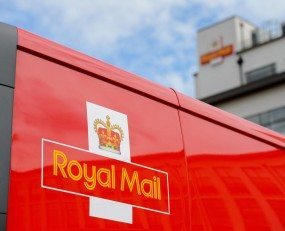 The e-commerce driven express and parcel market is growing rapidly, but Royal Mail is having a few problems getting sufficient traction.
The latest quarterly trading update from the former UK postal monopoly saw revenue flat year-on-year for the nine-months, with a clear decline of 2% in 'UKPIL', which handles parcels and international mail. Parcel volume within that business increased by 2%, leading to a 3% increase in revenue. However, the traditional addressed letter market shrank at a high rate of 6%, in terms of volume, although Royal Mail noted that this operation benefitted from the growth of e-retailing returns activity. Advertising related mail also fell whilst international parcel volumes fell by 1%, in part due to "increasingly competitive express parcels market".
As ever, the best performer was the GLS Express carrier in continental Europe. It saw nine-month numbers growing year-on-year by 8% in volume terms and 9% in revenue. This reflects the sort of growth being experienced in the e-commerce logistics market elsewhere, with growth generally in the high single figure percentages.
Although Royal Mail has not released profit numbers with the latest trading up-date, it ought to be the case that the cost reduction programme embarked on last year should deliver wider margins.
Royal Mail is not yet experiencing the rate of e-commerce driven growth in its parcel business that counter-balances the declines elsewhere in the portfolio. This is slightly surprising as GLS is delivering sustained higher growth despite operating in generally less developed e-commerce markets and economies that are experiencing lower expansion of consumer demand. Rather, Royal Mail is relying on cost-control to sustain margins.
This might suggest that in the key UK market it is losing market share against other express, parcel, logistics and last-mile delivery companies despite pouring formidable sums into its 'transformation' programme. It may be the case that Royal Mail needs to amplify its e-commerce focus.
Source: Transport Intelligence, January 20, 2017
Author: Thomas Cullen