Royal Mail recovers its profits but still sees problems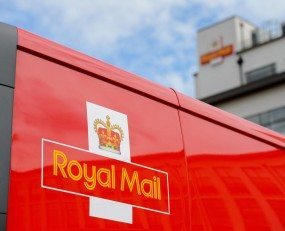 Royal Mail, Britain's leading mail and parcel service provider, has hit a note of caution in its half year results, despite higher revenue and profits.
Revenue for the first-half of the year was noticeably higher, up 5.1% at £5.2bn. The company also broke back into profit, with operational profit hitting £61m after 2018's first half loss. Pre-tax profits were £173m, up from £33m in the same period the previous year.
Both the core businesses did reasonably well. UKPIL- the UK mail and parcel business- saw mail revenue fall by 1.4% but parcel revenue more than compensated with a 5.6% increase. GLS, the parcel express business outside the UK saw "strong, double digit revenue growth" in Europe and nearly 10% growth in North America.
Overall volume growth in both the UK and other markets appears strong. Parcels traffic in the UK grew by 5% over the half year, with "Domestic Account" internet retail up 7%. GLS also experienced organic volume growth of 5%. The exception was mail in the UK where volumes fell at a faster than expected 5%. Overall productivity rose 2.2%, however wage costs increased more rapidly than this.
Despite this picture of recovery and good demand, Rico Back, Royal Mail's CEO, was pessimistic, saying that the company's transformation programme, which is designed to improve productivity and realign its physical assets towards parcel traffic was "behind schedule". This would "impact our productivity for the remainder of the year" and combined with continuing low level labour disputes "could possibly result in a break-even or loss-making position for the UK business in 2020-21".
It appears that Royal Mail is still struggling with underlying cost issues, particular in managing the decline of its mail operations. It is also apparent that its workforce continues to be unhappy, possibly linked to continuing change in working patterns around the decline of mail. This is disappointing as underlying demand seems promising. Certainly, an increase in productivity continues to be necessary as even in the GLS business margins are still only in mid-single digit percentages.
Source: Transport Intelligence, November 21, 2019
Author: Thomas Cullen