Royal Mail profits driven by GLS again as UK parcel volumes grow just 3%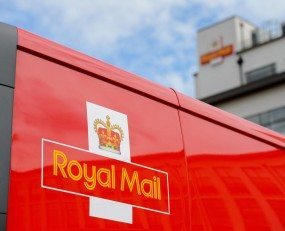 Royal Mail's 2016 financial results have remained on the trajectory they have been following for the past couple of years, with growth driven by parcel carrier GLS amid deteriorating UK letter volumes.
For the year ended March 26, revenues edged up 1% to £9,776m and profit before tax jumped by a quarter from £267m to £335m, but these reported figures disguised significant divergence.
In the UK, demand for letters continued to dive. Volumes fell by 6% with print advertising down 13% and direct mail down 10%. Better productivity limited the effects of this volume fall but it profits were still hit. Fortunately parcel traffic in the UK continued to grow, with volumes up 3%. However, this did not compensate sufficiently for the decline in the rest of the business and "adjusted operating profit before transformation costs" was down 11% to £548m in 'UK Parcels International and Letters' (UKPIL). The slightly better news is that 'transformation costs' – which are a mix of capital expenditure on new assets and redundancy costs – have fallen, resulting in a moderation in the fall in "operational profits after transformation costs" at UKPIL (4% lower year-on-year at £411m).
What saved 2016's performance was GLS. The continental Europe based parcel operation saw revenue up 9% to €2,521m or £2,118m after stripping out currency fluctuations. In Euro terms profits leapt by 17% to €196m/£164m on volumes 9% higher.
As with the UK parcel operations, GLS continues to be driven by internet retail 'Business -to-Consumer' activity. Demand in continental Europe is growing strongly although profitability in France is difficult. It would appear that the continental European markets are generally at an earlier state of maturity than the British e-commerce sector and are consequently seeing higher levels of growth from a lower base. However, it could also be that GLS simply has a better business model than UKPIL in the e-commerce space. Indeed, at 3% the increase in parcel volume does appear a little modest in a UK internet retail market that is growing solidly. Of course the problem in the British market is that competition is fierce and it can be difficult to make money from last-mile operations. Nonetheless Royal Mail needs to get more growth in profits here to complete the success of its transformation from a letter deliverer to an e-commerce service company.
Source: Transport Intelligence, May 18, 2017
Author: Thomas Cullen