Royal Mail guilty of excluding competitors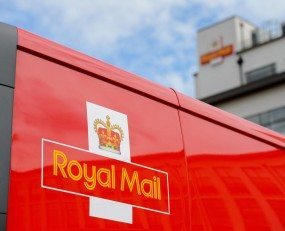 The UK's communications regulator, Ofcom, has imposed a fine of £50m on Royal Mail for violations of competition rules in the bulk mail market.
Ofcom explained its actions with reference to a complaint made by Whistl – formerly called TNT Mail – about new bulk mail contracts: "The complaint was about changes Royal Mail made to its wholesale customers' contracts in early 2014, including wholesale price increases it was introducing. At the time, Whistl was expanding its business to compete directly with Royal Mail by delivering business letters (known as 'bulk mail') to addresses in certain parts of the UK – becoming the first company to challenge Royal Mail's monopoly in the large-scale delivery of bulk mail".
The contract changes in 2014 "meant that any of Royal Mail's wholesale customers seeking to compete with it by delivering letters in some parts of the country, as Whistl was, would have to pay higher prices in the remaining areas – where it used Royal Mail for delivery."
Ofcom has decided that this was a deliberate move to shut Whistl out from the mail delivery market, citing internal communications that "show the changes were part of a deliberate strategy to limit competition in delivery as a direct response to the threat of competition from Whistl."
Royal Mail rejects the judgement, stating that the tariff discussed was never implemented, and in any case Royal Mail was defending its legal obligation to 'Universal Service'; that is, the delivery to all households at the same price.
Overall, the bulk mail market, whilst still large, is hardly showing the sort of growth to make it very attractive to new entrants, so the judgement might be regarded of limited importance.
Probably of wider significance is the possibility that part of the British government are getting annoyed at Royal Mail's behaviour. There could be a threat of further action in other areas.
In a wider context it also illustrates the difficulty of entering these types of last mile networks. Even in an economy as committed to competition as that of the UK it is hard to overcome the tendency to natural monopoly. For e-retailing, most advanced markets are some way away from that at present, but it may be what the future looks like.
Source: Transport Intelligence, August 16,2018
Author: Thomas Cullen