Remote working: what Coronavirus means day-to-day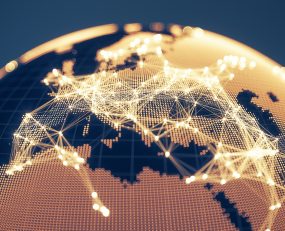 Due to the Covid-19 pandemic, many organisations are implementing the ability for their workforce to operate remotely – which is most cases means working from home. As someone who has been working remotely for several decades (apart from the 1990s), I'd like to share some of my experience, as this may not be easy for everyone.
Some of the following suggestions assume that any additional costs for equipment, broadband and mobile fees will be covered by the employer.
Firstly, the essential elements for remote working involve technology and therefore the following checklist should help identify any potential challenges to establishing the correct communications infrastructure.
1 – Stable and reliable broadband
Many countries now have reasonable access to broadband, either via a fixed-line connection or through some kind of cellular/mobile network. The speed of the broadband service will determine the kind of things you are able to do. For a vast majority of voice or video calls between two people, a minimum of 2 megabits/sec will be sufficient, but for reasonable video conferencing a minimum of 5 megabits per second is recommended.
Many households have broadband speeds much higher than this, but if the connection is shared by the family and they are using video streaming services for movies/TV shows etc. the quality of the link will deteriorate. Think of the line as being like a garden hose – only a certain amount of water (or data) can be pumped through it at one time.
Some broadband service providers also have failover cellular devices that can act as an alternative WiFi hub in the event the dedicated physical broadband line develops a problem. If your work is critical it may be worth exploring that option as a backup. You can also use your phone's ability to act as a mobile hub in some cases.
2 – PC's and Devices
Depending on your organisation, they may allow you to communicate and access your office systems using your own PC/Laptop/Tablet or phone. This may require you to install some dedicated interface software on them to enable and support the secure links into the company systems you will need to do your job. In most cases though, access to email or shared collaborative spaces such as Slack or MS teams will not require any specialist installations.
It is sensible to ensure that every device can plug into some form of protected power socket. This is usually done via a dedicated power bar that is fused so that any power surges or power cuts protect the devices plugged into them.
Here are some examples which just plug into a domestic power socket, but provide additional surge protection.
A reasonable printer and possibly one that includes a scanner may also be required, depending on the nature of the work, but many mobile phone and tablet operating systems can provide the same functionality as a scanner if the need is infrequent.
Ensuring your work is backed up will be the responsibility of the company, usually by doing this remotely. But you should confirm that this is being done.
3 – Support
As is the case inside organisations, there should be a dedicated support team who can be called in the event of any technical issues or problems with your setup. If there is a network problem, you may have to resolve this directly with your network provider, but I recommend that under NO circumstances should you allow your network service provider to install any software onto your device to carry out remote support. You should coordinate with your company IT support and if necessary, get them involved in communicating with your network service provider to resolve the issue. In almost all cases these days, broadband network problems can be resolved by the network operator without the user having to do anything. Any deviation from this should be examined carefully, as this is how most scams and ransom attacks occur.
4 – Your workspace
This is very much a personal choice, but usually, it should be in an area that is generally free from distraction and with natural light. Facing a window may work for some, but for others could distract and break concentration.
If possible, the PC or device should be set up on a flat stable surface with room each side for papers. A comfortable seat with decent legroom will also help. The correct ergonomics for working at a screen is very important, but this may not be possible for everybody who is working from home.
If you expect to be video calling or conferencing then you should also consider what's behind you, as if it's anything 'interesting', then the other party on the call may find that distracting rather than focusing on you or what you are saying.
The trick is to find a setup that works for you and take a break every few hours.
It also makes sense to ensure any other members of your household realise that you will be working as if you were physically at your normal place of work and keep interruptions to a minimum.
5 – Interacting with your fellow team members and co-workers
This will be critical in maintaining the efficiency of the team. You should focus on the specific tasks you have to complete, but as in a normal office environment, take time to interact with co-workers during the day.
6 – Video is your friend
The ability for most people to easily connect using video is a benefit in remote working situations. Some people may be uncomfortable using a video connection, but to help get used to this there are a couple of actions that may help. To try and mimic the same kind of dynamic found in an office, once you start your working day, agree with a colleague or colleagues to open a video session with them and keep it open. They will be able to see you and you them and it supports the ad-hoc interactions and chat that occurs spontaneously in most office environments , helping to maintain a collaborative mindset. Obviously if you, or they, need to break off to take another call or go out, then turn it off.
7 – Maintain a professional attitude
Try and stick to a fixed schedule each day and communicate as if you are physically co-located. In short, while it may be tempting to adopt a more relaxed approach to work while at home, over time a more structured schedule is better at maintaining efficiency. So I suggest that you try as much as possible to stick to the same office hours as usual, dress appropriately and act as if you are in the office.
For Technology Professionals
If you are the CIO or IT Director you may need to consider the following and take steps to address them. It assumes that basic functions such as email and office productivity and collaboration tools are provided as Cloud services, but recognises that many legacy and/or mission-critical apps may be hosted internally on dedicated hardware platforms.
Are your technology platforms able to support multiple remote connections?
Is everyone aware of your device security and InfoSec policies and protocols?
Will there be issues with software licensing limits?
Do you need to adjust backup and storage processes?
Is your support function prepped to cope with large numbers of remote users?
Is there a single point of failure into your network infrastructure?
Source: Transport Intelligence, March 17, 2020
Author: Transport Intelligence