A.P. Moller-Maersk sell the oil business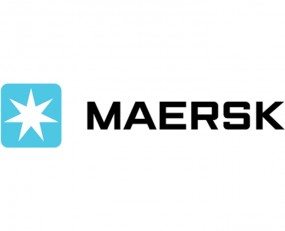 The sale of A.P. Moller-Maersk's oil and gas business to Total for US$7.45bn was announced August 21. It marks the last stage in Maersk's move to become focussed solely on shipping and related logistics markets.
Maersk entered the oil business in the early 1960s when Denmark was just beginning the exploitation of the reserves in its part of the North Sea. Maersk at the time was led by Arnold Mærsk Mc-Kinney Møller who had developed his family shipping business to become one of the largest shipping lines in the world. It was not too surprising that he should grasp the opportunity to lead the development of Denmark's oil and gas reserves.
Maersk owned shipyards and ships capable of supporting the off-shore rigs as well as having a management capable of managing large engineering projects. In addition, the integration of the oil business complemented the business cycle of a shipping operation heavily influenced by the price of oil. Over the 1970s and 80s Maersk Oil became the dominant operator in the Danish sector of the North Sea as well as diversifying into the British sector. The revenues from the oil business provided the anchor for the expansion of Maersk Line.
Now Maersk is just a logistics company and more specifically, a shipping company. Here, unlike in the oil and gas business, it is a leading player. It has economies of scale in a consolidating supply-side. The market is growing and prices are rising, if admittedly from a low base. The revenue from the sale of the oil business will eventually help to reduce Maersk debt levels, however this has not been a significant problem.
The challenge that Maersk now faces is more stark. It is wholly dependent on the prospects for shipping and ports. Going forward, world trade should continue to increase, assuring the market of demand growth to one extent or another. What is less clear is what the supply side will look like. There may be fewer shipping lines in the container shipping sector, but if these fewer companies resume their habit of buying ships almost without limit it will still depress the returns on capital that the new Maersk can achieve. Then Maersk will have nowhere to turn to.
Source: Transport Intelligence
Author: Thomas Cullen, August 22, 2017