Maersk productivity and cost control delivers higher profits in difficult market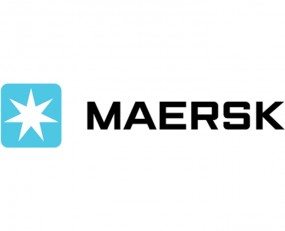 Maersk is continuing to profit from its strategy of focussing on cost control and productivity. In its Q3 results produced on Monday, the group saw revenue fall by 0.9 yet profits rise by 14% measured in EBITDA (Earnings Before Interest Depreciation Amortisation).
Despite Maersk's movement into other areas of logistics, the Maersk Line shipping business remains the leading part of the group. Here the market environment was not encouraging with freight rates falling by 3.6% but volumes held up, with Maersk seeing a 2.1% rise in containers handled in a market growing overall by 1.5%. Trans-Pacific volumes fell East-West, which is unsurprising, whilst demand on European routes were flat.
Yet Maersk drove down its operating costs by $6bn, with the unit cost of bunker fuel falling by 3%. There were also lower container handling costs and better utilisation of vessels. The result was an EBITDA up year-on-year by 13% at $1.3bn for the quarter, on margins of 17.4% compared to 15.4% in Q3 last year.
At the 'Logistics and Services' business, growth was not hugely different. Revenue was up 2.6% but gross profit jumped by 13%, suggesting cheaper intermodal and warehousing services. The Damco freight forwarding business suffered however from the problems in the air freight market and the trade tensions between the US and China. Overall EBITDA increased 34% to $94m.
The 'Terminals and Towage' division saw greater volumes in ports in North America and Africa, with growth hitting 9.2%. Revenue was 5.8% higher but EBITDA jumped 23%, with the large 'gateway terminals' seeing a 33% rise in profits. 
Overall the group's revenue was $10.1bn for the quarter, with EBITDA of $1.7bn. The nine month figures are more or less on the same trajectory with profits rising by 20% year-on-year.
Bearing in mind that the market is almost in a recessionary state, to increase profits consistently at such a speed in impressive. The question is whether Maersk can sustain the downward trajectory of its cost base. It has been increasing productivity for several years now, driven by its 'network strategy', possibly enabling it to sustain a high level of competitiveness for the next several years.
Source: Transport Intelligence, November 19, 2019
Author: Thomas Cullen