Key first quarter update looming for Singapore Post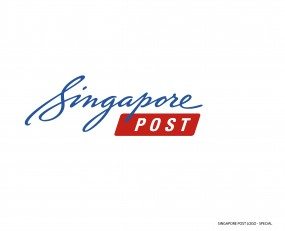 It's a difficult time for an investor in Singapore Post.
Just over a year and a half ago, at the beginning of 2015, its stock traded at an all-time high of S$2.14, while a year later, in January this year, it had plunged to a 52-week low of S$1.29 – and its current valuation of S$1.55 looks rich based on trading multiples for earnings and cash flows.
Singapore Post has three pillars: mail, logistics and retail & e-commerce.
Last year, annual revenue crossed the S$1bn mark, driven by e-commerce growth as well as acquisitions. However, even then there were warning signs – while the group achieved a record full-year net profit of S$248.9m, underlying net profit was $153.6m, down 4.1% year-on-year, although earnings per share rose significantly.
Underlying net profit is defined by the group as profit after tax and non-controlling interests, and before one-off items such as gains and losses on sale of investments, property, plant and equipment and M&A-related fees.
It noted that "excluding the impact of loss of income from SPC mall redevelopment and deconsolidation of DataPost & Novation Solutions, underlying net profit would be stable".
Higher finance expenses impacted earnings in the fourth quarter as well during the year, having doubled against 2014 figures.
Aside from lower depreciation and amortisation, all operating costs rose last year, with 'traffic expenses and cost of sales' as well as staff costs – its main cost items – rising 46% and 14%, respectively, year-on-year.
Another heavy cost item was 'administrative and other costs', which along with traffic expenses and cost of sales and staff costs represents 94% of its total costs base, rose 30.9% against the prior year.
Nonetheless, the group is properly capitalised, with unsecured borrowings comprising S$200m of 10-year fixed rate notes issued in March 2010, priced at 3.5% per annum. Borrowings are secured against investment properties, or guaranteed by a director of a subsidiary with non-controlling interests.
Operating cash flows before working capital adjustments fell to S$201m from S$215m, but working capital management became more problematic, with net operating cash flow nearly halving to S$131m from S$235m one year earlier. Cash outflows from investment almost doubled year-on-year, and its high dividend yield signals risk rather than an opportunity for equity investors, given a very generous payout ratio.
Cash flows are a key variable to monitor in its first-quarter trading update, which is due in early August, as disappointing figures could heighten investment risk if the group doesn't deliver on an organic growth basis.
Source: Transport Intelligence, July 13, 2016
Author: Alessandro Pasetti