Investors circle Royal Mail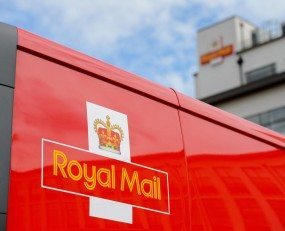 Rumours of a take-over are beginning to circle around Royal Mail plc, Britain's former mail monopoly and leading last-mile provider.
The British Government has identified what it calls a "trigger event" under the National Security and Investment Act, which will lead to an investigation of the intentions of Vesa Equity Investments, which is already a major shareholder in Royal Mail. In the statement issued on 26th August, the UK Department of Business, Energy and Industrial Strategy said that it "suspects that arrangements are in progress or contemplation which, if carried into effect, will result in VESA increasing its shareholding in Royal Mail from 25% or less to more than 25%." Essentially the British Department of Business is inquiring if the purchase of Royal Mail by Vesa would be a security threat to the UK.
Vesa is an investment company owned and run by Daniel Křetínský, a Czech businessman involved in an eclectic mix of businesses, from football clubs to gas pipelines.
Royal Mail is perceived as vulnerable due to its continuing struggle to sustain profitability and growth. The results from the first quarter saw revenue fall by 11.5% year-on-year and continuing "adjusted" operating losses. The company has stated that it is splitting its organisation at the corporate level into two parts, with the broader group previously known as Royal Mail plc to be renamed 'International Distributions Services plc' in order to "reflect the group structure of two separate companies" so as to create a "clearer financial separation with no cross-subsidy, reflecting the increased importance of GLS to the group and our position in the wider logistics and distribution markets".
It would seem that the company's senior management views the UK business of Royal Mail as depressing the profits of the whole group due to a higher cost base. Royal Mail in the UK is attempting to address its cost problems through its "Pathway to Change" programme; however, this is proving to be hard work, with a significant labour dispute breaking out and the senior management concerned that progress is not fast enough. In July, the company's Chairman, Keith Williams, commented that "the performance of Royal Mail was disappointing with an adjusted operating loss of £92 million resulting from a decline in parcel volumes post the pandemic and a lack of progress in delivering efficiencies."
The implication is that the new International Distributions Services Group is positioned to be in a position to consider breaking itself up, separating the more profitable GLS from the troubled Royal Mail. It may be this process that Mr Křetínský is looking to become involved in.
Source: Transport Intelligence, 30th of August 2022
Author: Thomas Cullen