Global Freight Forwarding market set to rebound with a CAGR of 5.2% from 2020-2024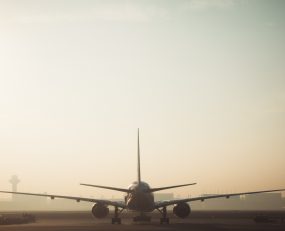 Ti's latest market forecasts show that the freight forwarding market is ready to rebound from an anticipated 2020 contraction of 9%, with a CAGR of 5.2% from 2020-2024. The news provides a cheer to many freight forwarders which have faced a very challenging 2020, with the market contracting by 9.0% this year.
The rebound will be seen in both the air and sea freight markets. The air freight market has been the hardest hit over 2020, but it is expected to see higher growth than the sea freight market between 2020 and 2024, at a CAGR of 5.4%. The sea freight market is forecast to grow at a CAGR of 5.0%.
Global freight forwarding market to shrink by 9.0% in 2020

Global freight forwarding market to expand at a CAGR of 5.2% between 2020-2024

Both air and sea freight forwarding set to rebound strongly 2020-2024 with CAGRs of 5.4% and 5.2% respectively

The sea freight market has overtaken the air freight market in value terms in 2020 and looks set to remain the larger market for the foreseeable future
The rebound in the overall freight forwarding market is expected to be supported by resurgent global trade, which the IMF now expects to return to pre-Covid levels in 2021. Over the medium term the IMF also expects trade growth to pick up relative to wider economic growth, with trade growth running at 1.2 times GDP growth, slightly up from the rate of 1.1% which prevailed 2010-2019.
Ti's latest forecasts show that the air freight forwarding market will rebound from a sharp 2020 contraction of 13.4% to solid growth at a CAGR of 5.4% from 2020 to 2024. The growth will be underpinned by strong volume growth as trade recovers but, with capacity expected to remain tight for some time and rates high, many shippers may favour other transport modes for their freight. These dynamics are expected to constrain the recovery somewhat until capacity comes back online in the later part of the forecast period.
The sea freight forwarding market is starting the forecast period from a much higher base than air freight, with a much smaller contraction of 4.4% expected in 2020. In fact with air freight's decline in 2020 the sea freight forwarding market is now the larger of the two, with an anticipated 2020 value of €69.8bn vs air freight forwarding's €66.3bn. Ti's latest forecasts show that the sea freight forwarding market will rebound strongly through to 2024 too, with a CAGR of 5.0% over the period. With shipping lines expected to bring capacity back online as volumes return to the market, sea freight is expected to capture a larger share of the freight forwarding market than ever before and retain its new position as the larger market.
Andy Ralls, a Quantitative Analyst at Ti said: "With global trade set to recover in the coming years, air and sea forwarding volumes should see a robust improvement over the medium term. The performance of both sectors relative to one another may depend on capacity. If air travel remains at rock bottom levels, bellyhold capacity constraints could dampen any boost seen from inventory re-stocking in 2021. Conversely, shipping lines could continue to keep capacity tight as they have done through 2020, forcing shippers to consider other transport modes."
One bright spot for many forwarders through 2020 has been higher freight rates which, when managed well, have enabled some forwarders to sustain or even increase their margins, even in a shrinking market. News that sustained volume growth will be returning to the market in the next few years provides new hope at the end of an otherwise very difficult year.
Source: Transport Intelligence, December 8, 2020.
Author: Transport Intelligence
Read Ti's overview of the figures in the whitepaper: https://www.ti-insight.com/whitepapers/post-covid-19-forecasts-global-freight-forwarding-growth-2020-2024-2/
Ti's full market forecasts for the freight forwarding market with all breakdowns by segment, region and country are available on the Global Supply Chain intelligence (GSCi) database.
Access all the forecasts data on GSCi: https://www.ti-insight.com/gsci-market-sizing-2020/