Dramatic restructuring returns Australia Post to the black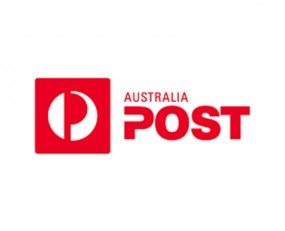 Australia Post's recovery is on track even though a few challenges persist given that volumes remain under significant pressure, its annual results revealed last week. 
After a difficult fiscal 2015, when it reported a net loss of AU$221.7m on the back of falling revenues, the group is still working hard to boost its financial performance.
Last year's restructuring hit the income statement, with "letters restructuring costs" of $200m, mainly comprising $190m in one-off charges associated to redundancies. At the time it also incurred asset write-offs and impairments of $214.1m, stemming from a comprehensive review that impacted the book value of certain assets.
The good news now is that annual revenues in fiscal 2016 rose 2.9% to almost $6.6bn from $6.4bn one year earlier, while net earnings came in at $36m, which represents a turnaround of "$258m compared with full-year 2015, driven by strong performance in the parcels business and the impact of letters reform".
Chief Executive, Ahmed Fahour, noted that the return to profit "follows strong financial discipline applied across the business, resulting in one of the biggest transformations in the organisation's history".
2016 pre-tax earnings stood at $41m, yielding a 0.6% pre-tax margin – after tax, net earnings came in at $36m. As it returned to the black, the dividend was reinstated, and the board recommended a payout of $20m for the full-year, which implies a trailing payout ratio of 55%.
While volumes remained under pressure, adjusted cash flows grew stronger year-on-year, with EBITDA surging to $500m from $4m one year earlier.
"Addressed letter volumes fell by 9.7%, the largest ever 12-month decline, contributing to a loss in the postal business of $138m, with parcels profit up 8% to $314 million," Australia Post said, adding that it continued to invest "to support Licensed Post Office operators – (with) additional $125m in annual payments now committed." By comparison, addressed letter volumes dropped 7.2% in the previous year, on a comparable basis.
While the restructuring of the letters unit was behind the return to profitability, there is no doubt that the business remains in "structural decline", as the group pointed out, and aggregate losses in letters are now expected at $1.5bn over the next five years – according to previous internal forecasts, losses could have been as much as $5bn.
Meanwhile, the parcels business performed well, despite increased competition from overseas players.
As it continues to invest in e-commerce activities and strategic partnerships, it also announced the opening of a new parcel processing and delivery centre and business hub in Mayfield West to support Newcastle's e-commerce market.
Source: Transport Intelligence, 30 August, 2016
Author: Alessandro Pasetti