DPDHL buys Hillebrand amid acquisition boom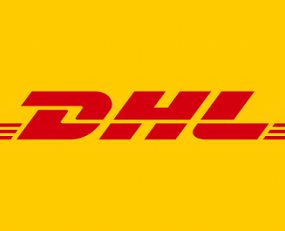 The wave of acquisitions continues in the freight forwarding sector, with Deutsche Post DHL (DPDHL) buying the mid-sized German freight forwarder, J.F. Hillebrand Group. DPDHL is paying the equivalent of €1.5bn in debt assumption and equity, with the size of the sum making it a little more than the simple 'bolt-on acquisition' described by DPDHL's CEO, Frank Appel. 
Hillebrand Group focuses on specialist trades, particularly liquids such as wine and other alcoholic beverages, operating fleets of tank containers and flexitanks. The company says that it handled 600,000 TEUs in 2020 with sales of €1.4bn. DPDHL stated the intention to retain the Hillebrand brand, although presumably the Hillebrand Group's operations will be absorbed into the wider DHL Global Forwarding system.
Explaining the rationale for the purchase, Frank Appel said that "with the growing maturity of our freight forwarding business, this bolt-on acquisition of Hillebrand is highly complementary to our existing portfolio. In line with our Group Strategy, we strengthen our core logistics business and deliver profitable long-term growth". This perspective was further explained by Tim Scharwath, CEO DHL Global Forwarding, Freight who observed that "after concentrating on improving the business operationally, we are now able to direct our core business towards sustainably higher margins by broadening our reach and service offering in specialized segments".
However, there is a further dynamic behind this and the number of other acquisitions in the logistics sector, namely cheap money. Frank Appel hinted at this in his comments, saying that DPDHL was using its "financial strength" to "pursue quality investments while reinforcing our unchanged commitment to deliver on investor return expectations". In other words, DPDHL can borrow very cheaply in capital markets enabling it to buy assets that will deliver higher returns on equity over the medium-term.
The effects of cheap money are driving the acquisition boom, something which is likely to continue as the wave of money printing over the past year continues to drive the economy generally and asset prices in particular. Although DSV Panalpina has perfected the art of growth by acquisition, such a company is unlikely to find this situation resistible, making the rumoured purchase of DB Schenker even more likely.
Source: Transport Intelligence, August 19, 2021
Author: Thomas Cullen