DP-DHL buoyed by e-retail in preliminary results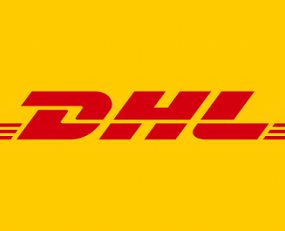 Deutsche Post-DHL has issued a 'preliminary results' estimate for 2020 which estimates that "the group improved its operating profit (EBIT) to a record of €4.84bn". Full results for the year will not be released until March and the numbers are not particularly detailed, however, what has been released show that the company has seen progress amongst most of its businesses.
DHL Express saw a 12% increase in revenue over the year, with a 35% jump in earnings before interest and tax (EBIT), Global Forwarding and Freight was saw revenue up 5% year-on-year and EBIT up 13% and Post & Parcel saw revenue up 7% and EBIT up 29%. Even eCommerce Solutions made a profit of €160m for the year. The exception was Supply Chain, which saw both revenue and profits fall heavily, the latter by 53%.
Unsurprisingly, one of the major causes of the better performance was the demand for e-retail services. For example, the Post & Parcel division saw parcel demand jump by 23%, compensating for the remarkable 7% fall in conventional mail. Premium international express services were also very buoyant, with the most expensive services seeing volumes up 17%, with the company commenting that in the fourth quarter business-to-consumer demand grew by 40%. That said, business-to-business numbers were much shakier. Unsurprisingly, in light of these trends, DP-DHL is strongly promoting its exposure to e-commerce of all kinds.
Beyond e-commerce, it is also worth noting that Freight Forwarding also seems to have had a good year, at least in terms of profits, although things seemed to have deteriorated in the fourth quarter.
DP-DHL CEO, Frank Appel, commented, "in light of positive business development, the group raised its medium-term outlook. The group now expects EBIT to further grow in 2021 from the underlying base in 2020 of around €5.4bn". He went on to say that he thought profits would continue to rise through to 2022.
It is remarkable that a company of the size and reach of DP-DHL has emerged from the year of severe recession in most of the world with profits so strong. It suggests that much of the logistics sector is surprisingly robust and possibly growing in importance in the world's economy.
Source: Transport Intelligence, January 14, 2021
Author: Thomas Cullen