DHL reclaims stability with spectacular EBIT growth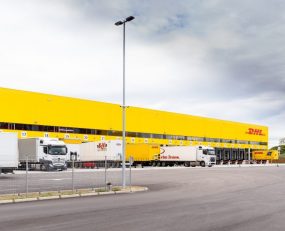 At first glance the 3rd quarter figures from Deutsche Post-DHL look spectacular. Although revenue grew by a moderate 4.7%, earning before interest and tax (EBIT) exploded from €376m in Q3 last year to €942m in Q3 this year. This of course is due to the shake-out of substantial write-downs and losses at the 'Post & Parcel' division.
The underlying numbers were a bit less exciting.
At the large but previously troubled Post & Parcel Germany, revenue increased at a respectable 5.5% year-on-year in Q3, representing an increase over the last 9 months of 2.5% year-on-year. Profits, in terms of EBIT bounced back from a loss of €202m in Q3 2018 to a profit of €304m in Q3 2019. The trend of growing parcel volumes continued and underpinned the profits of the business. The related eCommerce Solutions edged revenue up by 5.4% and broke into profit at an EBIT of €6m.
More predictable was the performance of the Express business. Underpinned by continuing consumer demand for internet retailing, Express saw revenue up 8.7% and EBIT up 11.0% in Q3.
In a difficult market, with falling air freight volumes and depressed freight rates, Global Forwarding & Freight managed to push quarterly EBIT up by 17% year-on-year to €124m in Q3 despite revenue rising by just 0.9%. The company has seen air freight volumes fall 5.3% in the first months of 2019.
DHL Supply Chain, the contract logistics business, also had a reasonable performance. Q3 saw revenue up by 2.3% and EBIT up by 5.9%. As DHL point out, this is despite the sale of their Chinese business at the beginning of the year with growth being underpinned by continued contract renewals and wins. Slightly surprisingly, this included the renewal of its relationship with Jaguar Land Rover, which is a symbolically important contract for DHL Supply Chain.
Overall at the nine month point, Deutsche Post-DHL seems to have reclaimed its stability and is growing a steady if unspectacular rate. The Global Forwarding & Freight result was quite good bearing in mind the condition of the market and is an illustration that despite being accident-prone DP-DHL is quite good at recovery.
Source: Transport Intelligence, November 14, 2019
Author: Thomas Cullen