DFDS shrugs off Brexit risk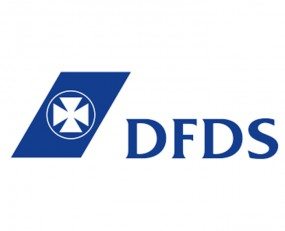 Denmark's DFDS is on a roll, with heavy investment boosting its key financial metrics and growth prospects.
Recent trends and confident remarks from management, who have dismissed short-term risks posed by Brexit, suggest that there is little to fear from investors when second-quarter results are due on August 18.
Although its next trading update is unlikely to contain any nasty surprises, second-quarter figures were particularly good last year and could prove difficult to beat. However, it is undeniable that macroeconomic risks remain that might impact its financial performance in 2017 and beyond.
In the first quarter, traditionally the weakest of the year, the company grew revenues by 9%, excluding bunker surcharges. On a reported basis, its top-line rose by 6% to almost DKK3.1bn.
The core shipping unit turned over DKK2bn, while the smaller logistics division generated DKK1.2bn of revenues – total reported revenues were adjusted by non-allocated items of DKK86m and corporate eliminations of DKK238m.
Shipping was responsible for DKK376m of EBITDA, while logistics churned out DKK54m of adjusted operating cash flow in the first quarter – as a result, group EBITDA before special items and including non-allocated items surged 77% year-on-year, hitting Dkr405m.
"Volumes were boosted by 36% volume growth for both freight and passengers on Channel," DFDS said, adding that profit before tax and special items returned to the black, surging by DKK170m to DKK157m in the first quarter, while return on invested capital before special items increased to 15.3%.
The company relies on heavy investment, which has boosted its growth prospects so far. Two chartered Channel ferries were deployed on the Dover-Calais route in February which replaced a chartered ferry that subsequently was redelivered, it said.
"All parts of DFDS' route network and key logistics activities contributed to the best first-quarter result so far," Chief Executive Niels Smedegaard noted when the results were announced in May.
"It reflects the ongoing transformation of DFDS that our weakest quarter is now in black numbers. We are continuing the journey with the launch of new projects to enhance freight customer services in our route network and reduce haulage costs in our European logistics activities."
Guidance for revenue growth stands at 6%, while EBITDA is expected to range between DKK2.3bn and DKK2.5bn, which would represent a record level of adjusted operating cash flows for the Danish group. Similarly, the company has projected a record level of investment for this year.
Source: Transport Intelligence, July 06, 2016
Author: Alessandro Pasetti