CMA CGM profit leap higher in 2021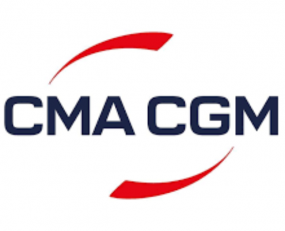 As expected, CMA CGM delivered an impressive set of full-year results on Friday 4th March.
For the whole group, revenue shot up by 78% year-on-year to US$56bn for the financial year 2021 whilst Earnings Before Interest, Depreciation and Amortisation (EBITDA) was up by 278.2% at US$23.1bn and net income was $17.9bn up from $1.755bn in 2020. The EBITDA margin is now 41.3%. At one time over-burdened with debt, CMA CGM now has a net debt position of $7.7bn helped by a "high level of free cash flow generation on the back of the Group's strong operational performance".
The driver of these results was the shipping business. As with its major rivals, CMA CGM states that it saw just a modest increase of 5% in the number of containers carried over 2021. The company describes the year as "a dynamic start to the year followed by a second-half where volumes were constrained by the lengthening of transit times, due to port and inland infrastructure congestions in certain parts of the world." Yet despite the modest volumes, revenue at the shipping business increased by 88.5% year-on-year to hit $45.3bn, whilst EBITDA quadrupled from $5.3bn in 2020 to $22.1bn in 2021. Of course, the leap in freight rates was behind this, but the profits picture was complicated by the parallel rise in operating costs.
The other part of CMA CGM, which the company calls 'Logistics' and is predominantly the CEVA forwarding and contract logistics business, also had a good year. Revenue was up 46.9% to hit $10.9bn and EBITDA was up 43.6% at $882m. CMA CGM commented that this growth "was driven in particular by shipping and air freight activities, as well as the continued recovery of the contract logistics business". Again, this is in line with much of the rest of the sector, with forwarding generally experiencing a boom. Interestingly, the company comments that the contract logistics business is experiencing "continued recovery" and that "CEVA Logistics pursued its turnaround in line with its transformation plan". There have been many of these in CEVA's history.
Obviously, the prospects for CMA CGM are hard to predict in such a volatile market. However, it is worth noting that the company expanded both its container fleet and its ship capacity, the latter by 5.8% and the former by 20%. CMA CGM is also investing heavily in areas such as container terminals, aircraft and last-mile shipping. Essentially high profits have triggered high investments.
Source: Transport Intelligence, 8th March 2022
Author: Thomas Cullen