Alibaba's growth fails to convince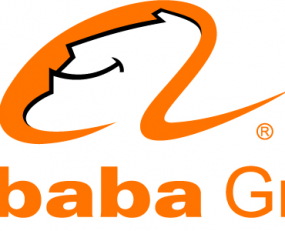 The consolidated results of Alibaba recently showed that the Chinese group keeps growing, although some investors expect a steeper growth rate to pay for its earnings, while others are convinced that its financial statements are misleading.
Alibaba has huge ambitions, but it has also drawn criticism in the investor community because its consolidated statements do not include certain off-balance-sheet items that reportedly make it impossible to know how much money the Chinese e-commerce behemoth is actually making.
Since the latter half of 2015, several press reports have argued that some of its loss-making affiliates are not properly consolidated, while some of its numbers look questionable, to say the least.
"Consider this: Alibaba claims to have 367m users—about the same as one government agency's estimate of China's entire online-shopping population," Barron's wrote in September, arguing that some other metrics, such as the average user spending, do not appear to coincide with reality.
Famed hedge fund manager Jim Chanos, who questioned Enron's account practises in the late 1990s, recently said in an interview with Fortune that the accounting at Alibaba is "some of the most questionable he has ever seen for a major multi-billion market cap company that went public in the US".
Alibaba rejected those claims, and on 5 May it stated that it "finished the fiscal year on a very strong note", while announcing fourth-quarter and full-year results for fiscal 2016.
Chief executive Daniel Zhang noted that "in March we surpassed RMB3 trillion in annual GMV and our revenue for the year was over RMB100bn." He added that Alibaba achieved strong growth in mobile users, active buyers and transactions, while focus remains on "long-term strategic priorities", including rural expansion, building a world-class cloud computing business and creating a comprehensive media and entertainment platform.
Based on its latest financials, quarterly revenue stood at RMB24.1bn ($3.7bn), up 39% year-on-year, while annual sales hit RMB101bn, up 33% against 2015. Meanwhile, Chinese retail sales were RMB18.3bn, up 41% year-on-year, and mobile revenues were RMB13bn, an increase of 149% year-on-year.
"Annual active buyers on our China retail marketplaces increased to 423m, an increase of 16m over the prior quarter, while mobile MAUs in March reached 410m, an increase of 17m over December 2015," it said.
Alibaba added that it continued to generate "significant" free cash flow (FcF), which gives it "strategic and operational flexibility to invest in technology and acquire the resources to accomplish our strategic objectives".
In the fourth quarter, it generated RMB4.3bn ($681m) in FcF, while for the 2016 fiscal year, it said it generated FcF of RMB51.2bn ($7.9bn).
It is these non-GAAP figures that are being questioned. However, its strong market position gives it strength in negotiations with lenders, as proved by the agreement of a five-year $4bn syndicated loan facility in the fourth quarter, priced at 110 basis points over Libor.
Proceeds will be used for general corporate purposes, including mergers and acquisitions.
Source: Transport Intelligence, 25th May 2016
Author: Alessandro Pasetti