Sales day volumes disrupt seasonality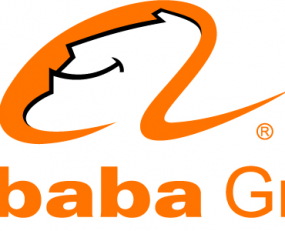 In August, Alibaba Group announced that it will once more host its 11.11 shopping event, otherwise known as 'Singles Day'. The first instance of this shopping festival was in 2009 as an event for merchants and consumers of Tmall.com to raise awareness of the value in online shopping. At that time, only 27 merchants participated in the event. In 2015 40,000 merchants and more than 30,000 brands from 25 countries were involved.
Despite being a relative latecomer to savings days, since 2012, Singles Day has dwarfed the likes of both Black Friday and Cyber Monday, in terms of online sales in a 24-hour period. As a result of the popularity of these days, it is no longer just volumes associated with Christmas that retailers and logistics companies alike need to prepare for. Ti's annual report, Global e-commerce Logistics 2016, includes analysis on the impact of the changes to seasonality that are occurring as a result of these sales days.
UPS is an example of a company which has turned itself around, in terms of how it has handled these increasing volumes. In 2013, higher than anticipated package volumes, which a UPS Executive stated was the result of a customer radically increasing the number of packages it wanted UPS to process on the weekend ahead of Christmas, combined with bad weather, resulted in delivery delays. This saw UPS sustaining reputational damage, as it bore the brunt of consumer and retail customer anger.
In response, UPS invested in its US infrastructure, with new package distribution facilities, as well as the expansion of other delivery centres. It also invested in new technology solutions to improve package visibility, volume forecasting and customer communications. The success of these investments has been visible in following years. It was reported that UPS' 2015 holiday season was a success, with the company's CEO, David Abney, explaining that overall the company was able to maintain a 97-98% effectiveness rate throughout holiday season.
Indeed, in September the company announced that it expects to hire about 95,000 seasonal employees to support the anticipated increase in package volume that will begin in November with Black Friday and Cyber Monday, and continue through January 2017; a much larger time frame than that for which Alibaba is preparing.
Alibaba expects to log 600m transactions through its Taobao Marketplace and TMall platform on Singles Day, a 30% increase from 2015's 467m, according to Judy Tong, Chief Executive of Cainiao Network Technology, which coordinates the deliveries and handles the data of transactions on Taobao and TMall.
Cainiao operates a proprietary IT system that allows all participants to share information on order specifics, delivery status and user feedback. In turn, Cainiao provides sellers with performance analytics on their logistics partners, including delivery performance and customer satisfaction ratings. Sellers can also place shipment orders with logistics providers directly through the system. For logistics providers the system offers real-time information, such as distribution centre utilisation rates, route planning and order volume forecasts.
Tong continued, "We are fully prepared for deliveries, even if the deal number breaks through 600m. Cainiao has been gelling with our partners to get the job done."
Retailers, consumers and logistics professionals alike will be waiting with baited breath to see which businesses are most successful in their preparations for the peaks of Q4 2016. Indeed, analysis of these preparations forms part of Ti's upcoming report, Global Express and Small Parcels 2016, due to be published later this year. To register your interest in this and to be among the first to receive it, please contact Michael Clover.
Source: Transport Intelligence, September 20, 2016
Author: Lilith Nagorski