Australia Post revenue increases to $8.97bn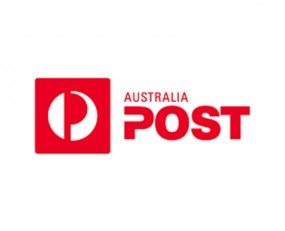 Australia Post has announced its full year results for the year ending 30 June 2022. The company reported full year Group revenue of $8.97bn, up 8.5% y-o-y. This was driven by strong first-half parcels revenue, while in the second half e-commerce returned to normal growth rates and the underlying decline in letters volume continued.
Elevated volume-related costs and COVID-19 related workforce impacts saw operational costs increase by 9.2% on last year, some of which is expected to remain in FY23.
More than $1bn has been invested by Australia Post over three years in the hopes of providing better service to customers, with $427m invested in new parcel facilities, fleet and technology in FY22.
Australia Post invested an additional $17.1m into the Licensed Post Office Network, bringing the total paid to Licensees in FY22 to $536.6m.
Parcels and Services
Following record first-half parcels revenue driven by lockdowns in NSW and Victoria, parcels growth moderated in the second half. Parcels and Services revenue for the full year was up $711.5m, or 11% y-o-y, to $7.2bn. Australia Post reported that this strong revenue result was achieved in a highly competitive market, with low barriers to entry and new entrants seeking to take market share.
Australia While also stated that there were significant cost increases, specifically related to COVID-19 restrictions and labour shortages that impacted the ability to turn this increased revenue into profit.
Letters
Underlying letters volumes, excluding those related to Census and Federal Election, were down 4% y-o-y. With falling letter volumes and an ever-increasing number of delivery points to service, losses in this business are expected to continue into the future, and at an accelerated rate. The typical household today receives only one letter every two days, with 97% of letters sent by business or government agencies. The increasing adoption of digital communications will continue to reduce volumes.
The company stated that a draft notification has been provided to the Australian Competition and Consumer Commission (ACCC) proposing to increase the Basic Postage Rate (BPR) from $1.10 to $1.20, effective January 2023. The proposed increase would be the first since January 2020, and will help Australia Post continue to provide essential mail services for all Australians.  This proposed change will not affect the $0.60 concession rate or the $0.65 Christmas and seasonal greetings rate.
Looking forward, Australia Post expect the significant growth in e-commerce that was experienced in early 2022 will keep moderating, while ongoing structural decline will see letter losses accelerate.
Source: Australia Post