Australia Post CEO resigns after delivering strong financial results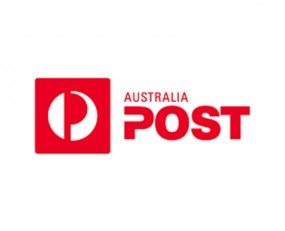 Ahmed Fahour has resigned from his role as CEO and MD of Australia Post after seven years holding the positions. The announcement came as the group announced its financial results for the six months to December 31, 2016 in which the group reported revenues of *A$3,516m, up 8.2% year-over-year and EBITDA of A$369m, up 107.3% year-over-year.
John Stanthorpe, Chairman of the Australia Post board, praised Fahour's achievements: "Ahmed was appointed at a time when Post was still highly dependent on revenue from the letters service, but the community's use of letters had already peaked and was in the early stages of decline. He led the team that developed an entirely new strategy focused on investing in the parcels and e-commerce business. It was the right strategy. It has put Australia Post on a pathway to a sustainable future and avoiding a taxpayer bailout."
Under Fahour, Australia Post invested heavily in its parcels and e-commerce business. During his tenure, it began installing parcel lockers in sites across the country, built its delivery preferences platform MyPost, invested in an international e-commerce alliance with Aramex and acquired the remaining half of e-commerce delivery company, StarTrack, from Qantas.
Since 2008, the number of letters delivered per letterbox in Australia has halved, but under Fahour's tenure, the groups saw its revenues and profits more than double.
The group continued its impressive results in the first half of the 2017 fiscal year. Revenue increased as a result of a 5.7% increase in domestic parcel volume, despite an 11% fall in letter volume. Parcels and e-commerce now produce 100% of Australia Post profit, but the group has managed to stabilise losses in letter delivery which had previously been problematic. By restructuring its operations, the letters sector broke even in the period.
On the results, Fahour said: "This is one of the strongest first half results in recent history. We are delivering more parcels than ever before… and at the same time we're trialling new delivery innovations like evening and weekend deliveries to give our customers an even better experience."
Looking to the groups future, Fahour added: "It's important we continue to focus closely on making sure our business is running as efficiently as possible, especially as we head into what is traditionally a much more challenging second half. We forecast the full year 2016/17 profit result will be better than 2015/16."
Fahour will step down in July 2017 and Australia Post has said it expects to announce his successor in the coming months.
Source: Australia Post
* $= A$1.35/ €= A$1.49