Maersk and DP World enter a long-term partnership to decarbonise logistics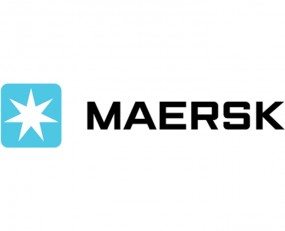 Maersk and DP World Jebel Ali Port have entered a long-term partnership through which both parties will collaborate on various aspects of service delivery and work towards a common goal of decarbonising logistics and serve their customers better.
The long-term strategic partnership will give priority berthing for Maersk vessels, support for Maersk's customers and implement new processes to improve quayside productivity, all leading to faster gate turnaround times at Jebel Ali Port and reduced bunker fuel consumption.
These are alongside visibility tools, which will allow Maersk's customers to benefit from real-time information relayed by DP World to plan their supply chains better and ultimately cut carbon emissions. Maersk will deploy two of its solutions for customers moving their cargo through Jebel Ali — Maersk Accelerate, a fast-tracking service through priority cargo handling, and Maersk Flex Hub, a cargo storage solution.
"In our journey as an integrated logistics provider, we are looking at every opportunity that can create value for our customers. DP World's Jebel Ali Port has been a strategic partner to us over the last many years, and we have now extended our partnership with a clear focus on improving service delivery to our customers while reducing carbon footprint through our operations together." says Mads Skov-Hansen, Head of Ocean Customer Logistics, Maersk West & Central Asia.
In January 2022, DP World entered a strategic partnership with the Mærsk Mc-Kinney Møller Center for Zero Carbon Shipping, an independent, not-for-profit organization launched in 2020 to undertake intensive research and development to find practical ways to decarbonise the global maritime trade industry.
Maersk has the ambition to achieve net zero emissions by 2040 across the entire business with new technologies, new vessels, and green fuels. DP World has committed to becoming a carbon-neutral enterprise by 2040 and net zero carbon enterprise by 2050.
Source: Maersk