Australia Post unveils plans to trial new electric delivery vehicle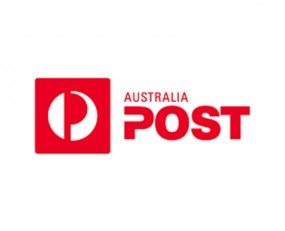 Australia Post today announced plans to trial a new look electric delivery vehicle that will allow posties to deliver more small parcels than before.
The new e-vehicle has three times the parcel carrying capacity of the current postie motorbike and can hold up to 100 small parcels and 1,200 letters at a time. The e-vehicle is planned for introduction across major cities from early next year.
Plans for the e-vehicle trial come off the back of Australia Post's $41m before-tax profit this year, a nearly $400m turnaround driven largely by strong growth in the parcels business and reduced losses in letters.
A boom in online shopping has transformed the nation's postal service, according to the Managing Director & Group CEO, Ahmed Fahour, who commented, "Last year, parcels generated over half of our total revenue. Ten years ago parcels contributed less than 25% of our revenue."
He added, "Since the full acquisition of StarTrack we have been working to integrate and optimise our parcels capability to build Australia's leading e-commerce and logistics business. We recognise that we need to evolve to meet the changing needs of our customers as the structural decline in letter volumes continues.
"While letter volumes have nearly halved, Australia Post is looking at ways to keep our posties delivering for Australians. We're also trialling other jobs our posties might be able to do on their daily rounds – including welfare checks and meter reading – as a way to keep the much-loved postie around for years to come."
The e-vehicles are already used in New Zealand, Germany and Switzerland, with international postal authorities seeing benefits including greater carrying capacity, improved rider safety and lower vehicle emissions.
Australia Post plans to trial the new e-vehicle in capital cities next year, beginning in select locations, with a decision on a broader roll-out expected by mid-late 2017 (pending approval from the Road Transport Authority).
Source: Australia Post